Half of the mobile applications downloaded on our devices don't even get used or updated. But instead, that is uninstalled and never gets used. There is plenty of different separate mobile application that often go unnoticed. Not because they are bad applications but it is that one element of engagement where they often fail at. According to a survey, it has been sought that 8.8 applications are downloaded on an average by application users however users only spend most of their time on their most favorite mobile applications. 
It has also concluded that most users utilize new applications that have only been used for the first few days of their installation after which they get deleted. Around 90% of its users are lost in the first 30
days. But that too can be avoided through different tactics and app developers can retain their users as a mobile app development company here's how you can make your mobile application more engaging. 
Steps to create a retaining and engaging mobile application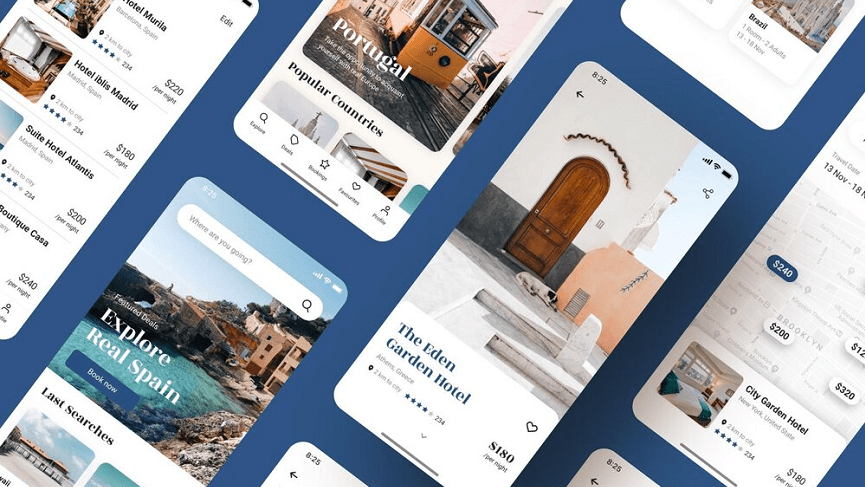 Tips to retain application users
You need to focus on investing your focus and attention towards a single goal that is to retain your consumers towards your application. However, work needs to retain users and engage them within the application. This is how you will be able to make more loyal users who will further recommend your application to those within their circle. 
Related: – Instructions to Do Technical SEO for eCommerce Websites
1. Enhancing the performance of the application 
You need to make sure that you have fixed all the clauses within your application in case it crashes
down. You can test that by evaluating your application and its loading time. Users are not interested in knowing why your application is taking time to restart however, they simply wish to use the mobile application instantly without having to go through a long waiting period. Applications that too much time to load functions often cause repulsion and that leads them to delete the application.

To avoid that you will be required to test your application before you launch it in the market. Once that has been done, you need to ensure that you are monitoring the application and how it performs based on your user's reactions. Keep on making improvements within your application whenever it is
needed. 
2. Keeping notifications within a limit
A report has made on how push notifications are an effective user retention tactic. Not only does it increase the retention rate by 20% but also adds a personalized factor to the application. But you need to make sure that you are not overdoing it because getting too many notifications from the application is going to eventually bug people off. 
For that exact reason, you need to make sure that you give an option to your users, whether they wish to get notifications from the application or not. Giving them the authority to choose what they wish to get
from the application and how they wish to get it, is not only going to enhance their experience on the application but will make it all worthwhile. 
Read more : – TheOneSpy Monitoring App – Top Three Tool Specifically for Business
3. Give reasons for adding in-app purchases 
There is another reason why people delete applications and one of those reasons is because they find better alternatives that are much cheaper and cost extremely less. However, if you notice that your competitors are using similar strategies and approaches but giving them away at a lower price. Then this might be a good time for you to lower your mobile application price as well. This will bring in new
Users you can either choose to do that or you can simply put an emphasis on the different points there are worth the amount of money that your users are going to be investing in your application. 
This is going to require you to carry out comprehensive researches based on the competition that is present against your application. You can even download your competitor's application and test them out to understand what and how they implement different strategies. If needed you can counter that by adding new and more advanced features, adding more functions to that are going to be attention-grabbing and enhance the value of your application.
Related: –