Did you know that experts estimate that around one trillion photos are taken every year?
And millions of these photos get uploaded to social media sites each day.
Are you interested in photography? Do you take random photos but aren't actually sure what you're doing? Well, there are many different types of photography, and just knowing what they are can help you take your photography to the next level!
Read on to learn more about the photography industry and how you can become the best photographer possible.
Different Types of Photography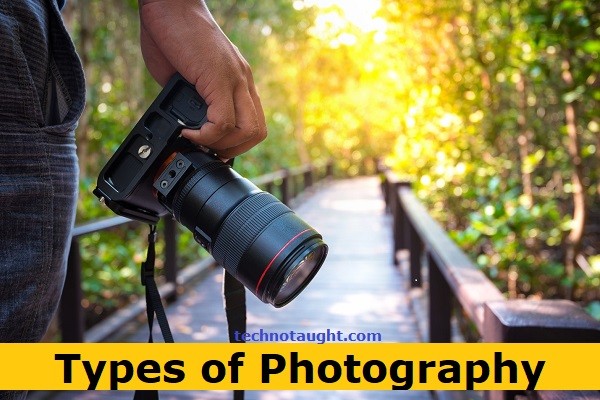 Read more: –How To Recover Deleted Files, Photos, Videos, Documents
Nature Photography
Each category of photography has many different types within it. For example, nature photography can range from simple landscapes to eye-catching macro photographs.
Landscape
Macro (close up)
Wildlife
Underwater
Aerial (typically done with a drone)
Nature photography is a common way for beginners to get more interested in taking photography seriously. Gorgeous vacation photos of landscapes turn into a burning passion for taking better and better pictures.
This type of photography also allows you to get up close and personal with animals, which many people enjoy because it teaches them about nature at the same time.
Read more: – Adobe Photoshop Free Download CS6 Portable
People Photography
This is the type of photography that you might be most familiar with. From selfies to professional portraits at events, this type captures people in all their special moments.
Portraits
Sports
Fashion
Weddings
Street
Events
Travel
Portrait and family photography are often among the highest-paid job type for this career choice. Overall though, photography can provide people with a sizeable income regardless of their subject matter if they fine-tune their skills.
Object Photography
This type of photography is essentially exactly what it sounds like: taking photos of objects or things that aren't living. This is an excellent way to practice when starting because it's easy to try out different camera settings without losing sight of your subject.
Product photography
Food
Architecture
This type of photography is common for professional photography because brands make use of it to capture their products for marketing.
The Photography Industry
The photography industry is still steadily growing as people become more interested in having professional photos in order to capture their memories.
Whether you're an amateur photographer or a professional photographer, there are tools that you should use to make your photos stand out above the rest.
One helpful tool is this photo resizer that helps you to easily change the dimensions of any photo so that you have total control of the final product!
The Many Different Types of Photography
Photography is a very creative field, so there are many different types of photography, and this list only continues to grow as people find more ways to use their cameras.
Overall, any photo can fall into one of the three major categories mentioned here: nature, people, or object. Try picking one of the types and trying it out for yourself!
If you enjoyed this article and want to read more pieces like it, please take a look around the rest of our website for more.